Skip to Content
How to Find the Best Dermatologist for You
Your Dermatologist in Fort Collins and Loveland, CO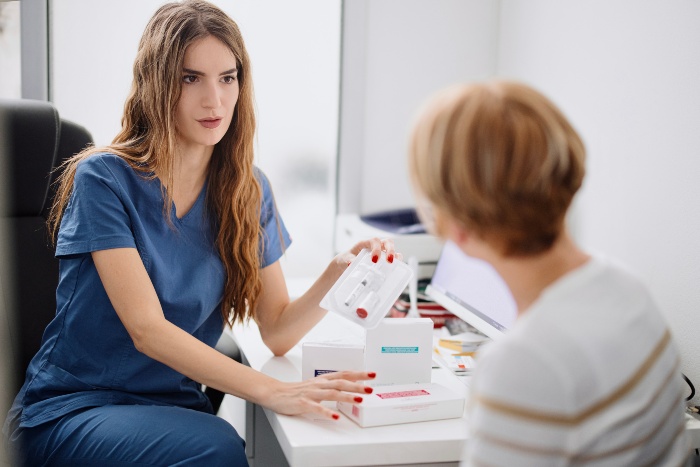 When it comes to addressing your skin concerns, finding the right dermatologist is a decision that should not be taken lightly. Your skin is your largest organ, and it's essential to take care of it to the best of your abilities. However, not all dermatologists provide the same services, and it's important to take the necessary steps to find your most suitable fit.
Types of Dermatologists
Finding the right dermatologist is an important step in achieving your skincare goals. The first step in finding the most suitable dermatologist is knowing what kind of dermatologist you need. There are two main types of dermatologists: cosmetic and general. In some cases, a dermatologist may offer both types of treatments in the same office.
Cosmetic Dermatologist. A cosmetic dermatologist specializes in improving the appearance of the skin. These types of dermatologists provide an array of beauty enhancement services, such as Botox injections, laser hair removal, chemical peels, and various laser and light treatments.
General Dermatologist. A general dermatologist is a medical doctor who specializes in diagnosing and treating medical conditions related to the functionality and health of the skin, hair, and nails. They can provide services such as mole removal, acne treatment, skin cancer screenings, and more.
How to Get a Dermatologist Referral
One of the most common ways to get a referral is through your primary care physician. You can schedule an appointment with your physician and discuss your skin concerns with them, and they will be able to point you in the direction of a trusted dermatologist.
You may also obtain a referral through your insurance provider. Many insurance companies have a list of in-network dermatologists to choose from. You can also ask your friends and family who have seen a dermatologist to recommend an appropriate practitioner.
The Importance of Credentials and Experience
Finding a dermatologist with the right credentials and experience is crucial when it comes to achieving the best results for your skin. A qualified and experienced dermatologist will have the necessary knowledge and skills to properly diagnose and treat your concerns. Additionally, they will be able to provide you with the most advanced and effective treatments available.
Experience is essential when it comes to finding the right dermatologist. A dermatologist with extensive experience will have performed many procedures and will have seen a wide range of skin conditions. They will be more likely to have a better understanding of what works and what doesn't, providing you with good advice and effective treatment options.
Your Insurance Coverage
If you are hoping to use insurance for your dermatology needs, it's important to consider whether the procedure you're looking to pursue falls under the umbrella of covered treatments. Cosmetic treatments, such as Botox, fillers, or chemical peels, will not be covered by insurance.
For relevant, health-related treatments, your insurance provider will likely have a list of in-network dermatologists for you to choose from. You may also contact a dermatology clinic you're interested in to inquire whether they accept your specific type of insurance before scheduling an appointment.
Contact Our Dermatology Professionals
If you're in search of a multi-disciplinary dermatologist committed to enhancing the appearance and health of your skin, look no further than Divine Dermatology, Fort Collins and Loveland, CO's most trusted and reputable dermatology professionals. Contact us today to schedule your consultation.