Skip to Content
General Dermatology Services
We Can Expertly Address Your Skincare Concerns in Fort Collins & Loveland, CO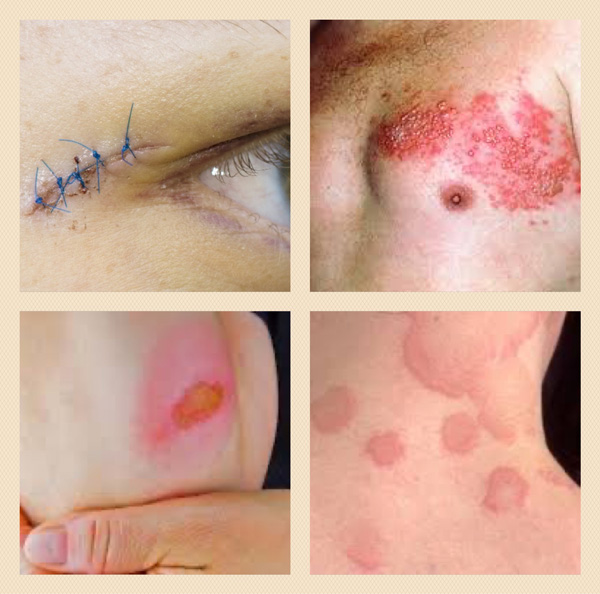 Divine Dermatology & Surgical Institute is proud to provide comprehensive general dermatology services to patients in Fort Collins, CO, and the surrounding area. With convenient locations in Fort Collins and Loveland, we can reach a multitude of individuals who need help remedying or preventing skin conditions. Our team recognizes the correlation between a vibrant, healthy appearance and a first impression, so we want you to be able to put your best face forward during all public and social interactions. Led by Dr. Jennifer Divine, our staff of professionals is committed to providing high-quality treatments and care regardless of your reason for your general dermatology visit. On top of the self-esteem boost, one gets from attractive skin, there are myriad physical health benefits. Call our general dermatology clinic today to learn more about how we can help you.
Our Team Offers Comprehensive General Dermatology Services
Considered by many to be the best dermatologist in Fort Collins, Divine Dermatology specializes in a wide range of skin issues. Regardless of the severity or prevalence of your condition, we want to help. Our general dermatology areas of expertise include:
Acne
Acne is the most common skin condition in the U.S., affecting people of all ages. Your acne may appear because of hereditary causes, hormones, or stress, but it is nevertheless embarrassing when a pimple or cluster of them appear on your cheeks or forehead. We can address your acne using topical treatments, antibiotics, laser treatment, or various other therapies to clear your skin.
Rosacea
Both chronic and inflammatory, rosacea causes redness on one's cheeks, chin, forehead, and nose. Its cause is unknown, but the condition can worsen due to wind, extreme temperatures, stress, alcohol, and other factors. We can treat it using laser aesthetic treatments and medicine, while also helping you identify ways to minimize flareups.
Psoriasis
Psoriasis is a condition that causes your body to generate new skin cells in days rather than weeks, producing thick, scaly patches as they pile on top of each other. During a consultation, we will determine which of the five types of psoriasis you have before devising a treatment plan that may include systemic therapies, injectables, or light therapies.
Eczema
An irritating condition that makes your skin red and itchy, eczema affects every patient differently, so you must request an appointment with our dermatologist to evaluate your case. It usually develops in childhood, with subsequent flareups common throughout one's adult life. There is no cure for eczema, but Divine Dermatology can help you control it and alleviate symptoms.
Moles
Moles may be benign or indicative of skin cancer, so it is essential to visit us in Fort Collins or Loveland for a consultation. Even benign tumors can ultimately develop into cancer, so we will perform mole removal as soon as we can. Dr. Divine has completed an American College of Mohs Surgery (ACMS) fellowship, so she can remove cancerous moles safely and successfully.
Warts
Most warts are harmless, but you should still schedule an appointment to have them evaluated if they develop on your skin. We can remove them using cutting techniques, cryotherapy, or laser treatment, among other methods.
Vitiligo
Vitiligo is a condition that causes the skin to lose its color, resulting in patches of lighter skin on your face or body. It is not harmful, but it can be a source of embarrassment for some, so we recommend visiting our dermatologist in Loveland for treatment. Vitiligo is unlikely to resolve itself and there are no cures, but we can use creams and light therapy to improve your appearance.
We are also adept at addressing rarer conditions, such as:
Allergic contact dermatitis – This condition occurs when a foreign substance irritates your skin and causes an allergic reaction.
Seborrheic dermatitis – Also known as dandruff, this causes scaly patches and red skin, typically on the scalp.
Seborrheic keratosis – These waxy non-cancerous skin growths are often brown, black, or tan.
Scars and keloids – We can reduce the appearance of scars and keloids that develop after your skin repairs itself.
Urticaria – Otherwise known as hives, this rash is often triggered by an allergic reaction.
Alopecia areata – An autoimmune disorder, alopecia areata typically causes patchy hair loss.
We Take an Individualized Approach to Skincare
Everyone's skin is different, so every patient will react differently to various skin conditions. Some people experience mild symptoms, while others deal with severe complications. But no matter the care you need, Divine Dermatology can help you create a customized plan of treatment to benefit your health and appearance. We use a sequential approach for every patient. Our team of professionals begins by diagnosing the issue before discussing all available treatment options. Your wellbeing is our priority, so we will provide the best care possible while ensuring you are comfortable and informed.
Contact Divine Dermatology in Northern Colorado Today
Fresh, healthy skin does wonders for a person's confidence and overall health, so the team at Divine Dermatology is committed to making it a reality for all of our patients. At our dermatology clinic, we treat everything from common conditions like acne and rosacea to rare fungal, bacterial, and viral infections of the skin, scalp, and nails. We strive to deliver the best possible skincare in Fort Collins, Loveland, Greeley, Berthoud, Windsor, Longmont, and beyond. Contact us today!