Skip to Content
Understanding Adolescent Acne
More Than 80% of Teenagers Will Develop Some Degree of Acne
When you hit puberty, there's an increase in sex hormones called androgens. The excess hormones cause oil glands to become overactive, enlarge, and produce too much oil, or sebum. When there's too much sebum, the pores or hair follicles become blocked with skin cells. The increase in oil also results in an overgrowth of bacteria called Propionibacterium acnes.  Teens who's parents had acne are more likely to also develop acne.  For some, acne will resolve by the your early 20s, but for others it can continue will into adulthood.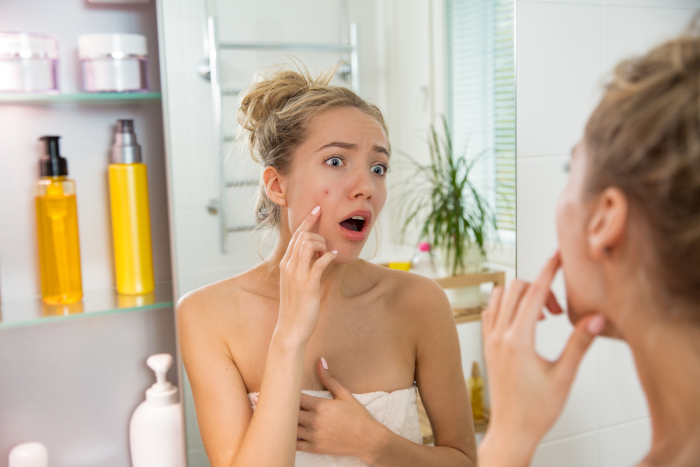 Having any type of acne (pimples, whiteheads, blackheads, or acne cysts) can feel devastating for a teenager. Just when our appearance becomes so important and we want to look our best, acne can begin. Some teens seem unfazed by acne. For most teenagers, however, this especially visible skin problem can be upsetting.If your teenager seems upset by acne, here's how you can help:
Take acne seriously. Telling your teen that the pimples, blackheads, and other blemishes will eventually clear on their own may do more harm than good. While waiting for acne to clear on its own, your teen's self-esteem could plummet. Many studies show that having acne tends to lower self-esteem. Kids who have acne can also be bullied. Bullying can also lower self-esteem. Studies show that self-esteem rises when acne clears. Treatment can help clear acne.
Treating acne now can also prevent acne from worsening. Without treatment, acne sometimes becomes severe. When severe acne clears, it can leave permanent acne scars.
Be Cautious About Reminding Your Teen to Use Acne Treatment
For treatment to work, your teen must use it. To help, you may want to remind your teen to use the acne treatment. Do this cautiously. In a small study, dermatologists found that when parents reminded their teens every day to use their acne medicine, the approach backfired. The teens said the daily reminders felt like "nagging." This caused the teens to use their acne treatment less often. Rather, encourage your teen to take responsibility. Having your teen keep their medications in a visible place, use post-it notes or dry erase reminders on the bathroom mirror, or having your teen set alarms in their own phone may be a better approach. What may also help is to keep all of your teen's dermatology appointments. Studies show that most people, including teenagers, are more likely to follow a treatment plan right before — and after — an appointment.
Try to reduce stress. During the teenage years, just about everything can seem stressful. That said, anything you can do to reduce stressful situations can help. Stress can cause acne to flare.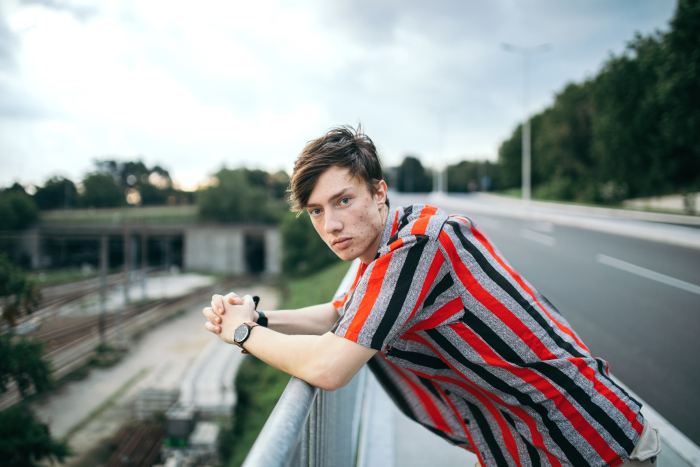 Watch for Signs of Depression
Having acne can affect how teens — and even adults — feel about themselves. Many studies have shown that having acne can lead to depression, anxiety, or both.  The longer one has acne, the more likely these problems are to occur. Studies have also found that clearing acne can relieve depression and anxiety. Because depression can have such a devastating effect on one's life, it's important for parents to recognize the signs, which may include:
Sadness that lasts for 2 weeks or longer
Loss of interest in activities that your teen once enjoyed
Tendency to avoid social activities, even with people their own age
If you notice any of these behaviors while your teen has acne, it may be time to see a dermatologist for acne treatment. Thanks to advances in treatment, virtually every case of acne can be successfully treated.